Real Estate and Wills and Estates Lawyer
Leslie Robinson, B.A. Hons, J.D.
Barrister & Solicitor, Notary Public
LDR Law Professional Corporation
Real estate, wills & estate administration, corporate law
Leslie Robinson is a Toronto based lawyer. His primary practice focuses on residential real estate transactions (purchase, sales, refinances) and wills and estates.
With a background in real estate, estate planning, social work, and tax, Leslie looks at every file from a variety of perspectives because many areas overlap. Leslie harmonizes his skills to provide tailored and detailed advice and excellent customer service to your individual needs.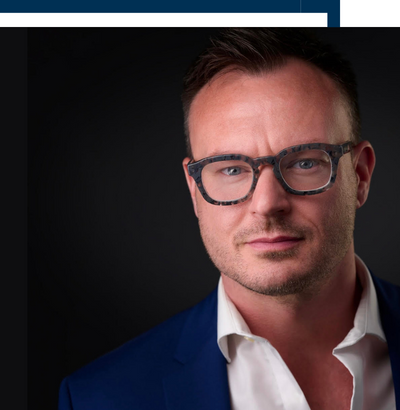 Real estate transactions, estate planning, and estate administration can often be confusing, especially considering many of these areas overlap with family and corporate matters. As a result, trying to solve a situation, prepare for the future or protect an interest can seem overwhelming.
We know what you are going through and are here to help.
Leslie Robinson has experience in real estate, estate planning, corporate law, and family law. Leslie strives to put himself in your situation through his work and provide highly specialized advice and representation. Leslie also has experience in tax planning, which is a valuable tool in the planning process.
Available During Your Hours
Leslie understands that work life balance can be difficult and meets with clients when it is convenient for them, including after hours and weekends. 
Whether you are a first time buyer, seasoned investor, looking to ensure that your future and family are protected, Leslie and the LDR Law Professional Corporation team are here for you.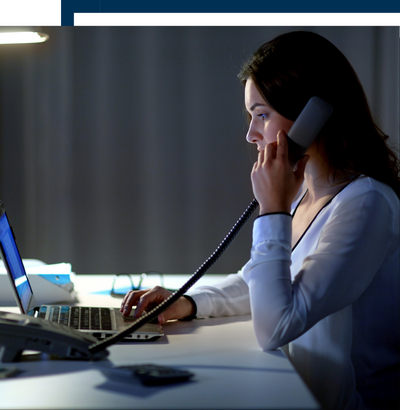 Sabrina Ellis
I would recommend using this law firm. Leslie Robinson was very professional and helped us out when we were in need. This was a time sensitive issue and Leslie came through. Highly recommend. Thank you for your services. Waheeda Ekhlas Smith
Leslie Robinson is a terrific wills and estate planning lawyer. We needed help for my parents' estate planning. Leslie had us think about things that we hadn't even considered. He's thorough, patient, approachable, and looks at the whole picture when considering your needs including spicy family dynamics. As a lawyer, I appreciate the value of expert advice and up to date knowledge of the law and I highly recommend Leslie's expert services.Highly recommend. Thank you for your services.

Max Ryan
I recently had to update my will and Leslie Robinson did a fantastic job. He was very meticulous and walked me through the whole process. He made a real effort to get to know my particular situation and draft a will that reflected that. When it comes time to make any changes I will certainly return to Leslie and his team.

Bobby Paikatt
I recently worked with Leslie and was impressed with his professionalism and expertise. He was knowledgeable, thorough, and helped me understand all of my options. Probate and Estate planning can be cumbersome and confusing and Leslie helped my family navigate the waters. He was empathetic and aware of my circumstances, in addition to his legal expertise. He listened to my issues and gave me the support and direction I'll need in the future.

Jan Montgomery
Had our wills and power attorney done last week. Leslie Robinson was the lawyer that looked after us. Couldn't have made our experience more comfortable and helped us through the whole process. Thank you for your guidance.

Kandis Haas
We just closed on our first home and are so thankful to have had Leslie and Laurence working alongside us to get everything done. They are extremely professional and knowledgeable. They explained everything clearly so we knew what to expect every step of the way. I would highly recommend them to anyone in need of their services. Thank you so much!! Mark Mazurek
It was a pleasure to meet you in person today; I'm very pleased with my package and appreciate you making me feel that I was a valued client. You're very easy to work with! There are several components necessary to be successful, and you seem to have them all. I truly appreciate your efforts, especially your thoroughness in helping me plan my Will and POA's. You made the process painless, and I've walked away knowing that the job was done brilliantly. I would not hesitate to recommend your firm to anyone who requires expert legal assistance!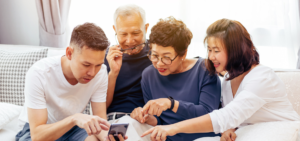 Should I put my children on title? Think Twice… Author: Leslie Robinson, B.A. Hons, J.D. (He/Him)Barrister & Solicitor, Notary Public A standard call for me
Read More »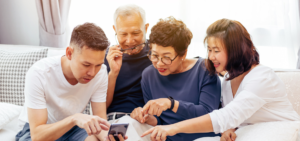 Can I sell Real Estate during Probate? Author: Leslie Robinson, B.A. Hons, J.D. (He/Him)Barrister & Solicitor, Notary Public As a lawyer, I practice residential real
Read More »
We will reply within 24 hours